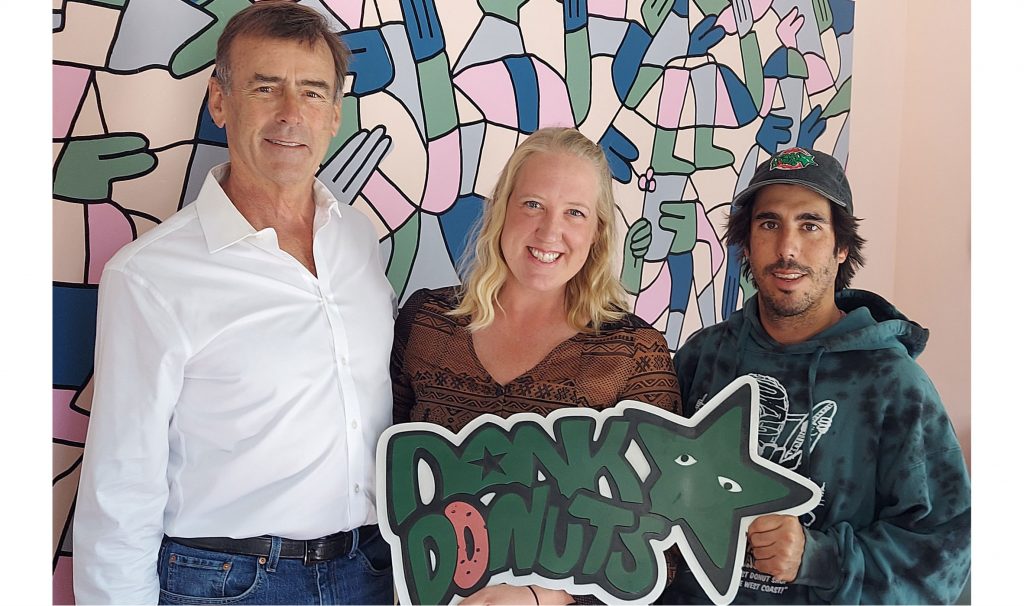 Endorsed for re-election by Local Business Owners

Hello!
We are supporting Mayor Rick Herrick for City Council. Rick is a stable and calm leader who has demonstrated the ability to make tough decisions after considering all sides. He is respectful to all and
maintains a positive attitude during challenging situations.
Rick has a long history of service to the community and is committed to continuing his service for us residents. As mayor, he understands government finances and takes the responsibility of governing our city very seriously. Rick is optimistic that our economy remains strong to support working families and ensuring long term housing and supports are available to all.
Rick Herrick is our choice for the residents of Big Bear!
Maria and Gabe Rojas
Kara Flietstra and Robert Toste
Glenn and Buffy Butcher
Endorsed for re-election by Former Mayor Liz Harris


To my Friends and fellow Big Bear Lake Residents,
Our Mayor, Rick Herrick, is being unfairly attacked by Alan Lee and Alan's off the hill (City of Carson) Union backed "Residents for Progress".
Alan Lee says Rick is not an "elected Mayor" which is a lie.  Rick was elected Mayor by his fellow Council Members on December 6, 2021 – by a unanimous vote, including Council Member Alan Lee.
Alan's lies include allegations that Mayor Herrick has "manipulated" City money to "upgrade" his community.  The truth is, the City built a public bike / walking path outside of the Mayor's subdivision using state grant monies.
Alan's lies continue when he said the Mayor "supports unlimited vacation rentals" when in fact the Mayor supported "freezing" the number of licenses for vacation rentals.
I've known Rick for over 20 years and I served with him on our City Council.  Rick is honest, has always voted for what is best for our Residents, and can be trusted to lead our City as Mayor into the future.
Liz Harris
Former Mayor
Member, Big Bear Democratic Club
Mayor Rick Herrick is proudly Endorsed for re-election by the San Bernardino County Sheriff's Employees' Benefit Association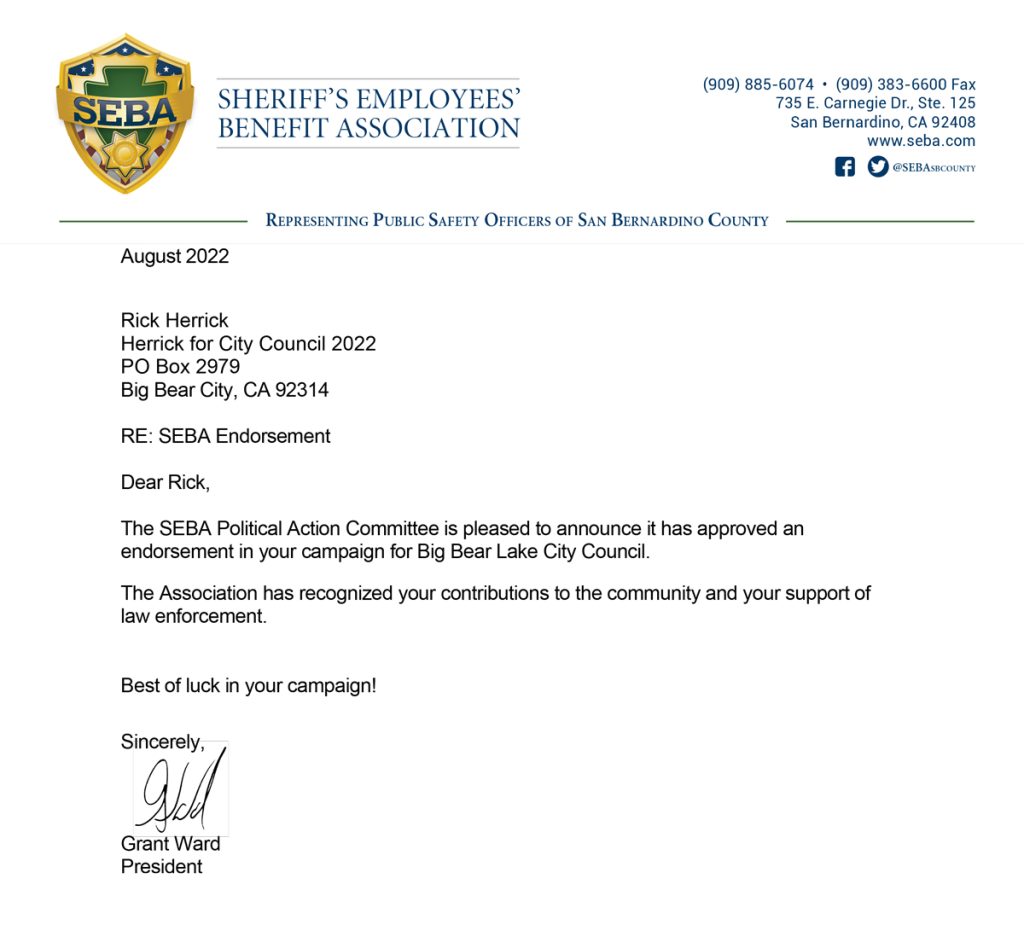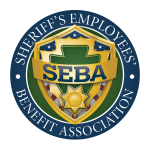 Endorsed for re-election by the San Bernardino County Republican Central Committee